Business and world leaders move on as Trump fights to reverse election
https://news.yahoo.com/business-world-leaders-move-trump-150610321.html
The Commander-in-Cheat will go down screaming and kicking that he won, and people should just unfollow his Twitter account until he is ignored by anyone who has any common sense.
I've been reading the comments posted by other people about these nonstop lawsuits to try to hold up the normal processes of the elections.
>>
Lisa Gowan
The next time you vote and for many years to come, I hope people will remember how Republicans put Trump over the good of the country. Remember how Republicans supported Trump's attack on mask wearing, testing, & social distancing while hundreds of thousands of Americans died. Remember how Republicans turned a blind eye to every corrupt thing Trump did. #RepublicansAre The Problem <<
The people are upset about the Republicans' lack of support for the states. Most of the Republicans are silent and won't say anything against Trump's stonewalling and refusal to concede. Just a few Republicans are speaking out against Trump. One is Mitt Romney. Here's a shot of his quote from the news.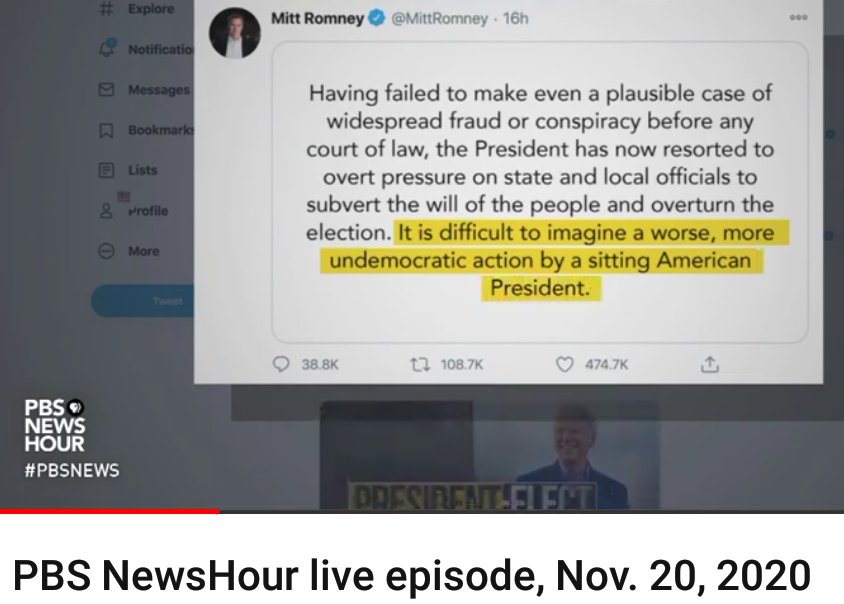 Ben Sasse, the Republican senator from Nebraska, said this.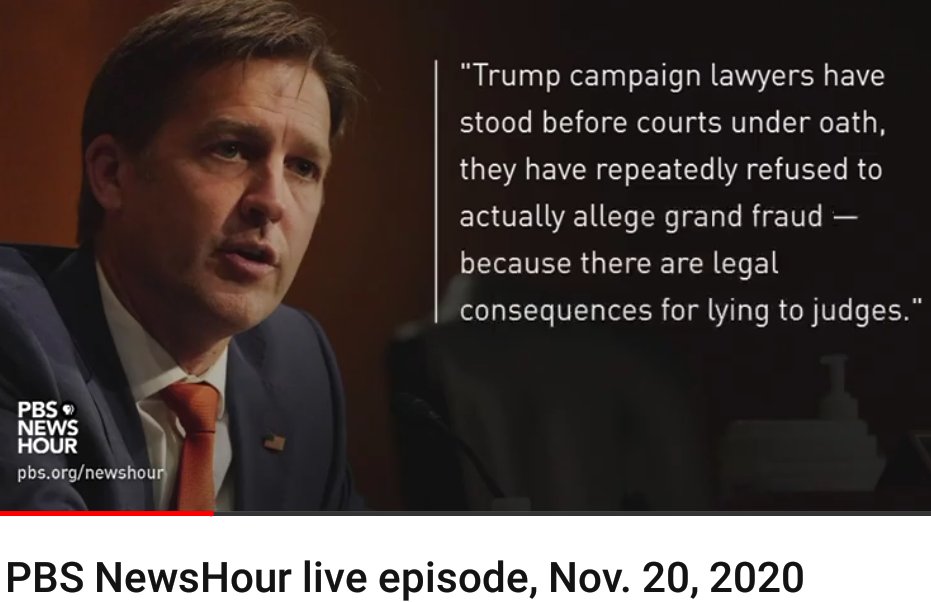 **********
This article goes into how destructive Trump's administration has been.
Quote >>
The actions of the exiting administration will have "extremely damaging environmental consequences", said Richard Revesz, a professor of environmental law at New York University. "Trump's counterproductive actions have allowed the climate crisis to intensify and put the health of many Americans, especially in the most vulnerable communities, at risk by ignoring threats from pollution," he added.
The scorched earth approach of Trump's final months will further exacerbate a four-year legacy where climate policies have been dismantled, clean air and water rules scaled back and legions of demoralized federal government scientists sidelined or decided to quit.
"The Trump administration spent four years assaulting every protection for our air, water, lands, wildlife and climate," said Jill Tauber, vice-president of litigation at Earthjustice, a non-profit law organization.
Leah Donahey, legislative director at the Alaska Wilderness League, added: "No administration has been worse for our environment or our nation's public health than this one." <<
Update Nov 23 – the GSA agreed to let Biden's team be funded and Trump allowed it but he still refuses to concede, even though both Michigan and Georgia have certified the election results in Biden's favor. Trump's lawyers are still going to court but at least 34 of their cases have been dismissed by the courts. Trump refuses to believe the election results and still wants to appeal the lower court decisions. Delay, delay, delay! Many Republicans are saying that it's disgraceful. Thank God that some of the Republicans are coming to their senses.