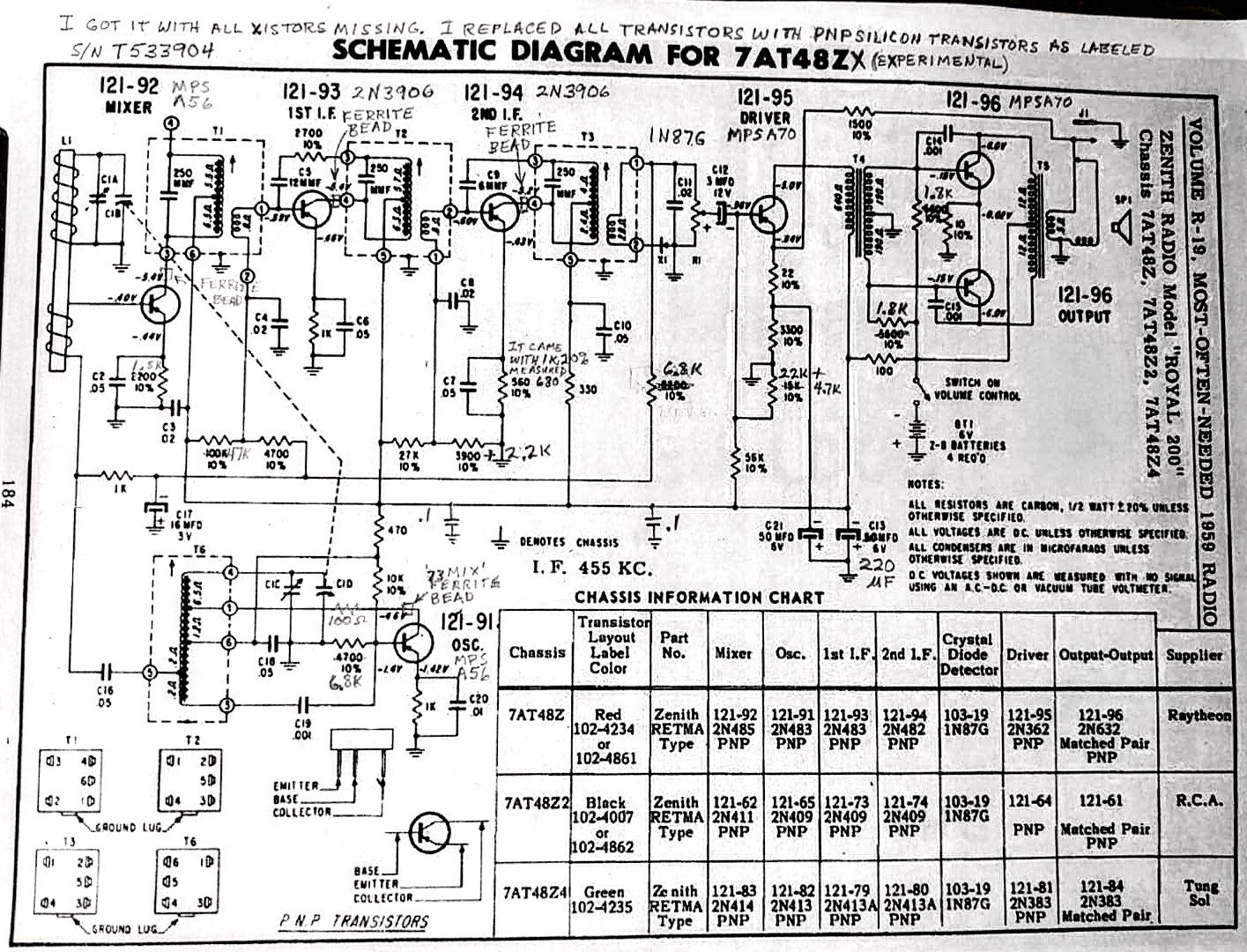 Also to FB group Vintage Transistor Radios
I finally drew the line and said I'm finished fiddling with this Zenith Royal 200 and put it back together. I got it without knobs or handle, and with all the transistors missing. It's not pretty, and the speaker cone is warped and sounds bad.
This is the one that I worked on to get running after I put all silicon transistors in it. I wrote about it here a few weeks ago if anyone didn't see it already.
The claim to fame is it's probably the only working Zenith Royal with all silicon transistors. It sounds good on a good speaker. But I don't have a good speaker that I can put in the case. Besides, I have plenty of other Royals that are working. It's just my "proof of concept" that silicon transistors can replace germaniums.