Merry Christmas! Happy Holidays, too.
I found this article, to my surprise, in a summer issue of Pop Sci magazine. I was surprised because when it came to mainstream media, I thought that the Joule Thief was a best kept secret; hardly anyone other than 'techies' knew about it. But here's proof otherwise.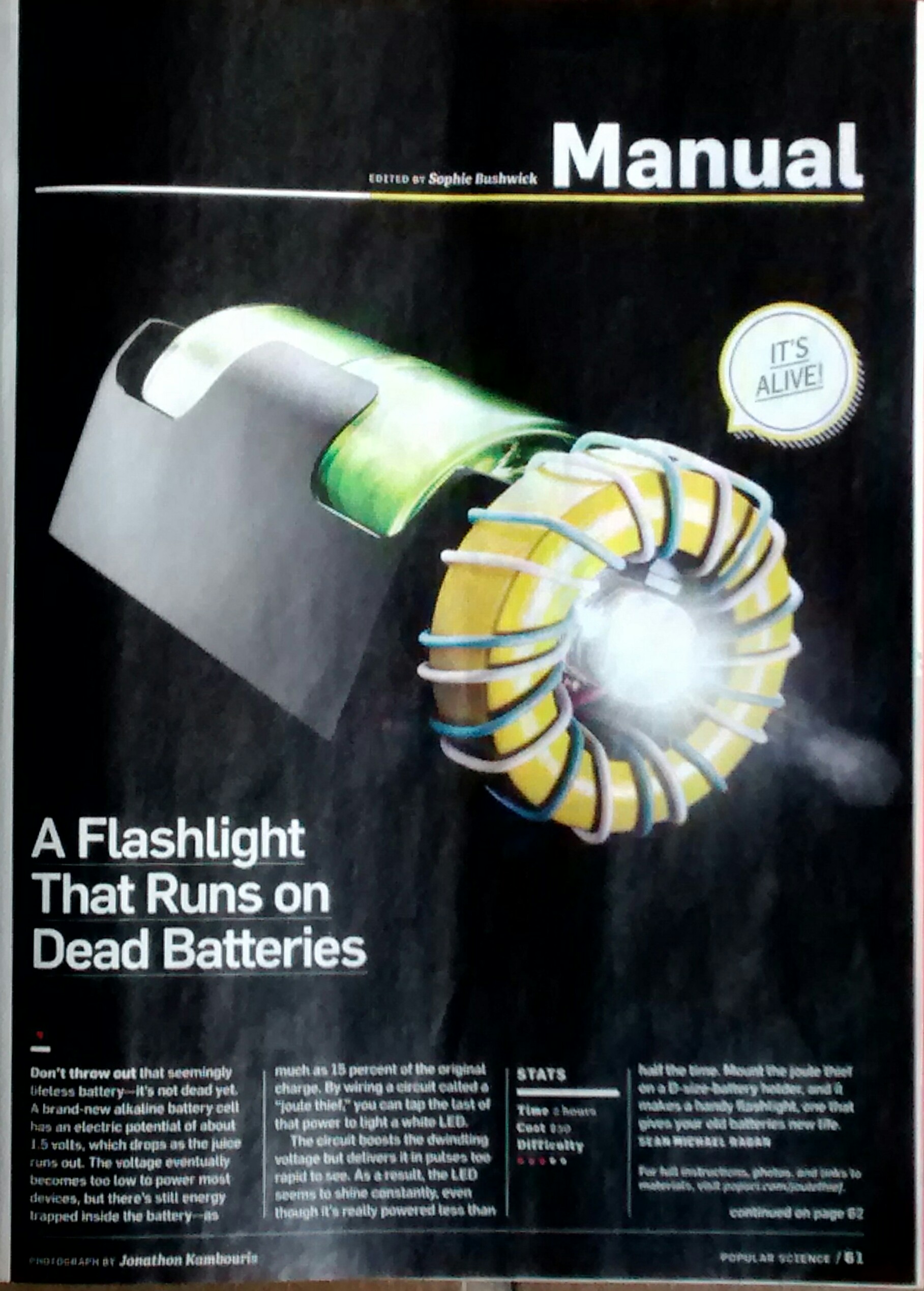 I think that they should have used an AA cell, which is much more common. But at least it's being published in a magazine with a reasonably large audience.
The article says the project is at http://www.popsci.com/joulethief but I haven't seen it yet.