from FB group Bell Telephone of… Apr 11
I got the Northeast Electronics telephone test set TTS-4ANH and the first thing I did was open it up and remove the batteries. OMG! I took out 3 D cell and TEN of the cylindrical 9V batteries! At ten dollars per 9V battery, it will cost me over a hundred dollars to replace the batteries. That's way too much.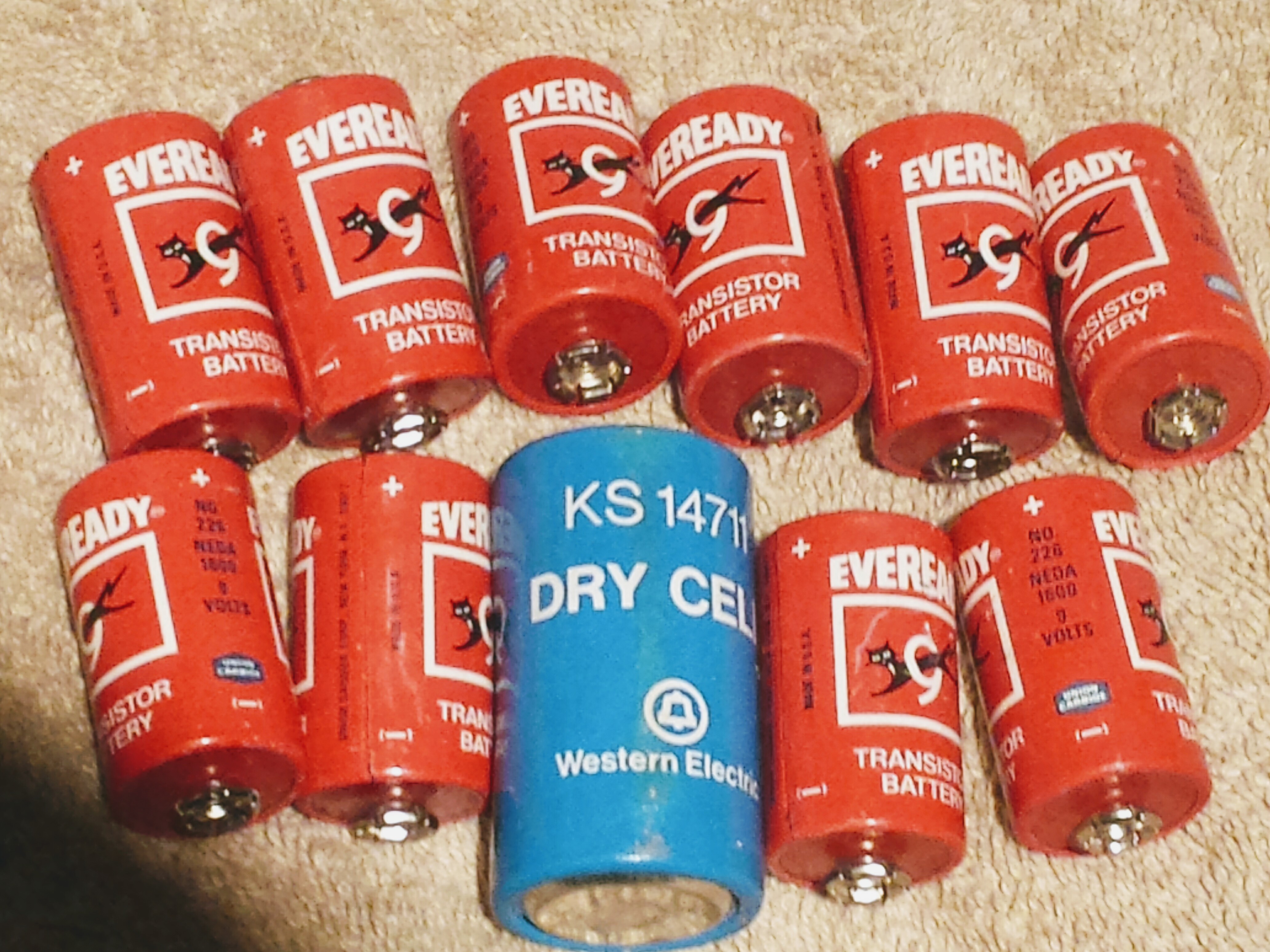 Lynn O'Connell
Yes, I could use 9V adapters but I'm not sure if it will work. The wiring for the 9V cells is … well, hell. Look. Series, parallel, parallel-series, etc. It gets complicated! 😧😧
But the biggest problem is how to keep rectangular batteries in cylindrical holders.